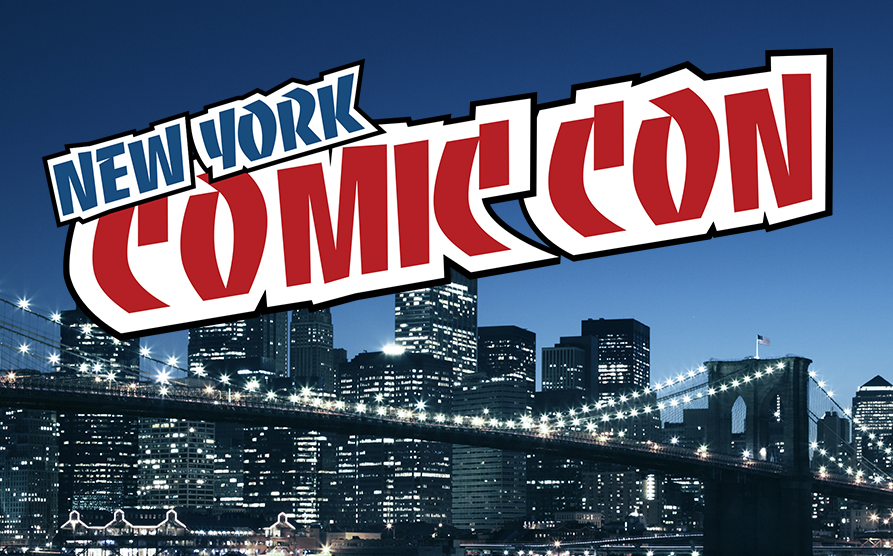 New York Comic Con
October 6-9, 2016
Javits Center
New York City, NY
http://www.newyorkcomiccon.com
The Soul Geek Con Blog presents: New York Comic Con!!! This 4 day con is a little slice of  heaven. Archer is returning and the cast of the show will be there making an appearance and signing( Do you want a photo op, because that's how you get a photo op.)  If you love Doctor Who (who doesn't?) there will be a panel featuring Matt Smith, Jenna Coleman, and Alex Kingson. Join them for all the tales from the TARDIS! The NYCC Eastern Championships of Cosplay has returned where it will be on the Official NYCC Livestream for all to see. This cosplay contest is not just to win prizes but to qualify for the final round in the Global Championship. Also at this comic con there will be a ton of fan events such as NYCC Heroes & Villains Party, whether you love being a baddie or fighting for justice, you can come and dance your heart out or just mingle with your fellow heroes or baddies. And there is MUCH, MUCH, MUCH MORE!!!!
Special Guests Include: Matt Smith ( Doctor Who), Alex Kingston (Doctor Who), Adam Savage (Mythbusters), Adam West ( Batman, Batman: Return of the Caped Crusaders), Alan Tudyk (Firefly), Anna Foerster (Underworld: Blood Wars), Anna Silk ( Lost Girl), Barbara Dunkelman (Rooster Teeth's RWBY), Bruce Campbell ( The Evil Dead, Ash V. Evil Dead), Jack Gleeson ( Game of Thrones), Jenna Coleman (Doctor Who), Jon Bernthal (Daredevil), Kathy Najimy (Hocus Pocus), Nichelle Nichols (Star Trek), Peter Capaldi (Doctor Who), Ralph Macchio ( The Karate Kid), Rob Paulsen ( Animaniacs, Pinky and the Brain, Danny Phantom, Teenage Mutant Ninja Turtles) and MANY, MANY, MORE!!!!!!